WHAT DOES IT TAKE TO BE
A TRULY EXTRAORDINARY FEMALE LEADER?
The kind of leader who's always grounded in her power, no matter what's going on around her, and deeply trusts herself to make decisions.

The highly conscious leader others turn to for guidance, wisdom, and inspiration.

The woman whose energy instantly lights up every room she enters.

The magnetic woman who meets every opportunity with an unshakable sense of self and the commitment to show up as the highest version of herself.
CAN I LET YOU IN ON A SECRET?
It's not about being the perfect, superhuman, infallible robot you've been believing you need to be.
It's not about holding it together, being 'strong,' and not asking for help.
It's not about stuffing your feelings, staying busy, and being afraid to enjoy your success.
BEING AN Extraordinary FEMALE LEADER REQUIRES YOU TO UNDERSTAND A NEW PARADIGM:
You are a spiritual being having a human experience and when
you embody this truth, it changes the game.
Whether you're a corporate leader, a thought leader, or a leader of your own business, I know you're here because this isn't your first rodeo.
You've read Brené Brown. Super Soul Sunday is your church. And I don't have to tell you that the Universe has your back.
Yet despite all the external success you've already created, you also know that you've barely scratched the surface on the impact you're here to make, and the joy you can feel.
Within you lies an insane depth and breadth of inner power…and I'm here to show you how to use it.
Here's the formula
Enlightenment + Empowerment = The New Paradigm
of Extraordinary Leadership.
IF YOU COULD:
Use your voice unapologetically and lead the way for others to do the same…

Regulate your nervous system, so you stop relying on short-term stress and connect to a deep well of ease that never runs dry…

Quit settling, censoring, and hiding, and finally show up in the fullest expression of who you are…

Raise your consciousness and level of mind allowing you to make your ceiling your floor…

Leverage the power of healing, neuroscience and quantum law to seamlessly and joyfully take yourself and your impact to the next level…
…What would that mean to you?
I can tell you right now, being this kind of leader is based on one thing, and one thing alone — the evolution of YOU.
If you're ready and committed to a new way of living, leading, and being, I'm here to light the way for you inside The Elevation Experience.
SO WHAT EXACTLY IS THE ELEVATION EXPERIENCE?
It's a 7-DAY, SELF-LED, ONLINE PROGRAM designed to help you access (and practice!) the 7 superpowers that will elevate you to the next level of yourself, your leadership, and your impact.
Each day of the experience will feature a highly-potent teaching session PLUS a way to put the lesson into practice for deepened self-discovery and expansion.
IT'S TIME TO EVOLVE AND HAVE A BLAST DOING IT.
IT'S TIME TO ELEVATE.
LET'S TAKE A PEEK INTO THE SUPERPOWERS YOU'LL UNLOCK WITHIN THE ELEVATION EXPERIENCE:
THE POWER OF CALM.
We spend most of our lives in fight, flight, or freeze – powered by high levels of stress, pressure, and intensity…all of which are unnecessary and unhelpful. Calm is the space where you access your creativity, and flow; cultivate new levels of consciousness and self-awareness; and create the safety needed to make new conscious choices and expand. Calm is magic. When you practice the Power of Calm, you'll learn how to create a flexible nervous system, embody ease, and become an unstoppable leader, personally and professionally.
THE POWER OF RADICAL PERSONAL RESPONSIBILITY.
Every great leader owns their shit and understands how essential it is to demote their ego and promote their soul. Blame, excuses, justification, rationalization, victimhood…these are all just ways we abdicate our power. Radical Personal Responsibility is the birthplace of your next level. It's a depth of honesty that represents an immeasurable love of self. Master this, and you'll reclaim your power, operate from it, and consistently generate the experiences you desire. You, my beautiful friend, are the cause of the effect.
THE POWER OF COMPASSION.
There's nothing more heartbreaking than a powerful woman leader who treats herself poorly. Yes, the patriarchy. Yes, the media. Yes, your upbringing, culture, and ideals have influenced this, but enough's enough. It's time to stop being against yourself. Discover how to release self-judgment and practice self-compassion in a practical way that honors the beautiful, limitless, wildly successful woman you are.
THE POWER OF
THINKING ON PURPOSE.
You know the platitude "change your thoughts, change your life." And you've heard that you are not your mind — now, it's time to put it into action and make neuroplasticity work for you on a practical level! Stop believing everything you think and learn how to shift the quality of your thinking & perspective, so you can operate from a new level of mind, thus allowing you to embody the next level of yourself, NOW.
THE POWER OF EMOTION.
How many women walk around every day completely emotionally congested? How many women are shrinking and denying the fullest expression of themselves? How many women dim their light to avoid feeling all the feelings that come with it?
(Hint: Way too many.)
When emotion starts to come up and you don't have time for it. Push it down, shove it away, and definitely don't cry. It's bullshit. When you hit a huge success milestone, yet you barely share it with others or celebrate yourself. Also bullshit. All that suppression is blocking your ability to be an unstoppable leader. Get ready to discover the power of feeling your feelings without judgment and freeing yourself from emotional congestion.
THE POWER OF LEVITY.
Ever wonder why everything is so serious all the time? Does two minutes of traffic really have to ruin your day? No. Does being passed up for a promotion really have to ruin your life? Of course not! Does not selling out your launch mean you won't build a legacy? Not even close! It takes higher consciousness, and a hell-of-a-lot less seriousness to not let every little thing that happens outside of you drive you into a constricted, intense, less enjoyable version of yourself. When you employ The Power of Levity, you'll have FUN day in, and quickly realize that it's the easiest way to actualize your vision, while enjoying every moment on the way there!
THE POWER OF THE UNKNOWN.
"Relax, there's nothing under control," said no brain, ever. Your brain hates the unknown.
But guess what? It's also the place that contains all the limitless potential you've yet to access.
The Power of the Unknown will allow you to play in the delicious space of possibility, and untapped potential.
Get ready to dramatically shift the paradigm of uncertainty, and embrace the awesomeness of being able to say,
"I have no idea what will happen next, and I love it!"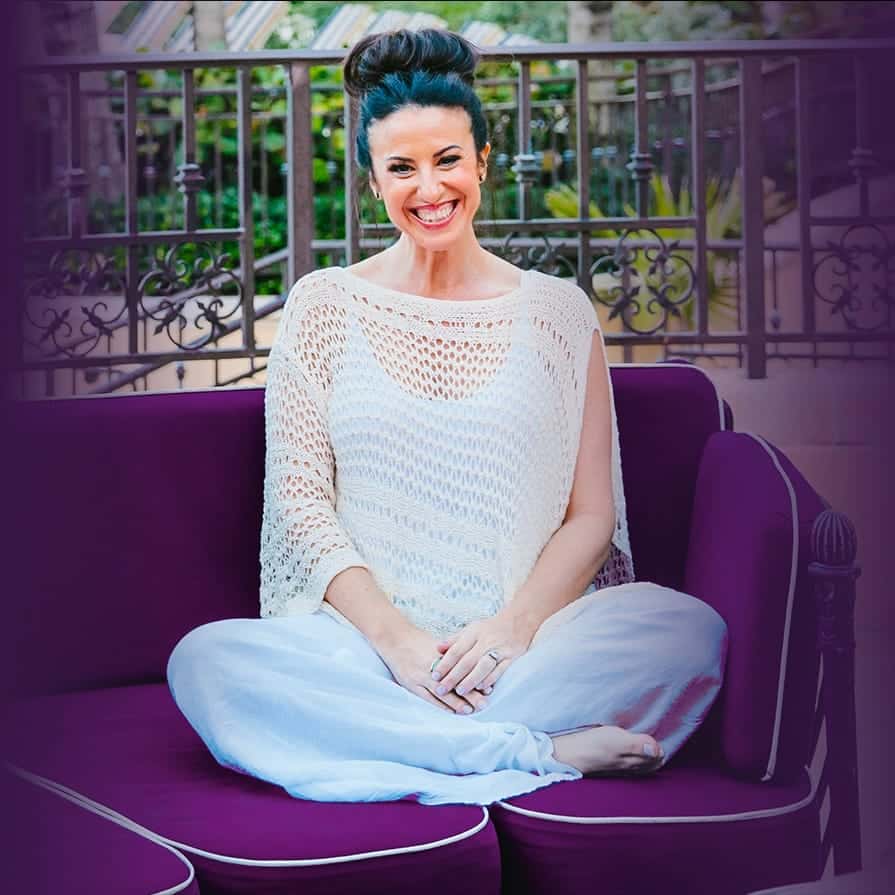 READY TO BECOME THE SUPER-POWERED, MAGNETIC, OUTRAGEOUSLY AMAZING LEADER YOU CAME HERE TO BE?
THE TUITION IS $333